Nominate Martha 🗳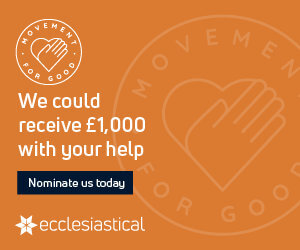 Ecclesiastical have launched their Movement for Good awards for the third successive year, they're giving away £1m to UK charities.

The £1,000 awards are open to eligible charities registered in the UK and Republic of Ireland and we'd love you to take the time to vote for Martha.
Anyone can nominate a charity to win one of our £1,000 awards. And it's quick and easy to do. Closing date for nominations is Sunday 13th June 2021.
You can only nominate a charity once and your nomination is identified by your unique email address. However Martha can receive multiple nominations. So the more support you can drum up, the more nominations Martha will get and the greater our chance of winning.
Please take the time to vote for Martha and encourage your friends and family to do the same. Martha's registered charity number is 1067885.
Thank you for taking the time to vote.
Get in touch today
Martha Trust, Homemead Lane, Hacklinge, Deal, Kent CT14 0PG

01304 615223

Send us an email