Joining the Martha Trust family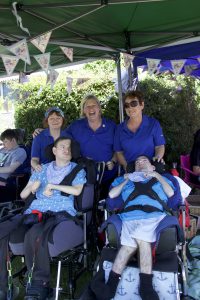 Handing over the care of someone with profound disabilities can be extremely hard. But when it's time for a loved one to move on, Martha Trust can help them achieve their potential and can give them the space and the opportunity to grow.
At Martha Trust we care for young people and adults over the age of 18 who are unable to walk unaided and who have a moderate to profound learning disability and a moderate to profound physical disability. We welcome referrals from family members, care managers, community nurses, doctors and any other relevant party.
Our application process is extremely straightforward and our staff are on hand at all times to provide support and guidance. How it works:
One of our Home Managers will visit the applicant at home.
We'll then conduct a full Nursing Needs Assessment.
Our Home Manager and Director of Nursing will review the application.
If successful, a dedicated member of our care team will make a home visit.
We'll arrange a number of short visits to Martha, building up to a weekend stay.
And we'll draw up a Life Plan covering everything from consent forms to movement and handling assessments.
Finally, a moving in date will be set and we'll arrange for a family member, friend or carer to stay with the applicant during their first few days with us.
Find out more
If you or someone you know would like to talk through the application process call Geoff Stiff on 01304 610447 or email geoffstiff@marthatrust.org.uk You can complete our care application form online or download our Care Enquiries Pack below and return our Care place application form to Geoff Stiff, Funding Manager, Martha Trust, Homemead Lane, Hacklinge, Deal, Kent CT14 0PG.
Downloads
Complete online care application Download care enquiries pack
Care Enquiries Pack:
CQC
Our latest CQC reports are available online.
Martha and Frances House, Deal
Mary House, Hastings
We are aware that our latest CQC report for Mary House does not reflect our own high expectations, and the hard work of our team. Planned improvements were hampered during the Covid pandemic, with the subsequent staff shortages in the care sector continuing to contribute to this. We are currently working with all stakeholders on a plan to ensure that Mary House regains its overall Good rating as soon as possible. We thank all our people for their ongoing hard work and commitment to these plans, and welcome applications from people who would like to consider working for Martha Trust and who share our vision to learn, improve and succeed.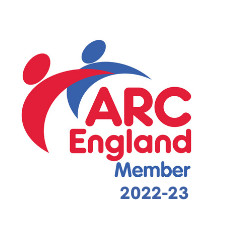 Get in touch today
Martha Trust, Homemead Lane, Hacklinge, Deal, Kent CT14 0PG

01304 615223

Send us an email