Martha's Music on the Farm 🍦🎼 🚜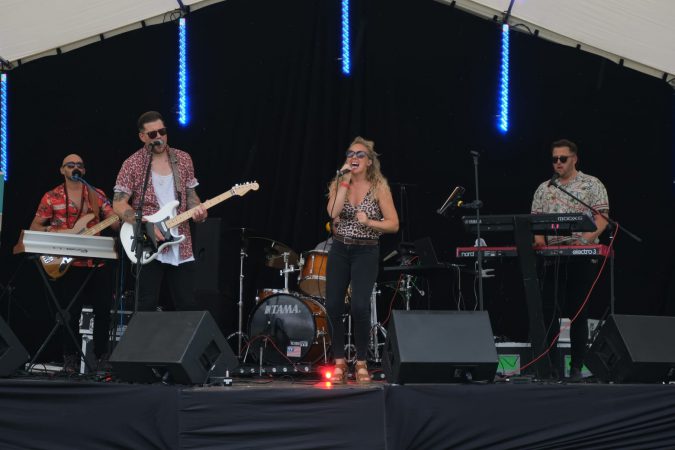 We'd like to say a HUGE Thank you to everyone who came along on Sunday to support Martha's Music on the Farm in the fields of
Solley's Ice Cream Parlour
. It was an amazing day and raised and incredible £24,000 which will go towards transforming the lives of our residents at Martha.
We are truly grateful to have such a wonderful band of volunteers and supporters.
Special thanks to everyone who gave their time for free to help deliver this event.
To our hosts and long term supporters
Solley's Ice Cream Parlour
we can't thank you enough for everything you do in support of our wonderful residents at Martha
To our musicians
FNKHAUS
,
GYPSKAZZ
,
Andy Lawrence
, PLAY,
The Martellos
,
Your Shout
and to our compere
Sarah Banks – Entertainer
and sound guys Mark One Sound & Light.
To our photographer Sharon Powell for capturing the day for us.
To all the local businesses that supported the event
Agents Giving
,
Archers Low Nursery
,
Bloody Marys High St Deal
,
Brandon Plant & Tool Hire
Cook Fabrications
, Deal Fire Station, Deal Radio, Deal Rental Bureau, Deal Town Council,
Hardmans
Solicitors
, Jenkinson Estates,
Lizzie Willis Creative
,
Marc One Security
,
Mobiloo
,
OFP Timber Frame
PremierSigns
,
PostageSupermarket
, Roger Goldfinch Electrical Services , Sandwich Events, Sandwich Technology School ,
Smye Rumsby
,
Southeastern
Medical
Services
,
Steve manion effective training Limited
,
Superior Healthcare Group
and to those that donated a raffle or auction prize.
To our band of amazing volunteers – you know who you are – we thank you from the bottom of our hearts
To all our vendors
Dough Dough Wood Fired Pizza
, Drink Outside The Box Gin Sane,
Lillyroo's
Moveable Feast Coffee,
Rent A Bar
,
Solley's Ice Cream Parlour
,
The Larder Catering Services
,
Winnie & Flossy
We look forward to doing it all again next year – DATE for your diary 2022
26th June 2022
Get in touch today
Martha Trust, Homemead Lane, Hacklinge, Deal, Kent CT14 0PG

01304 615223

Send us an email