Christmas wishes for Martha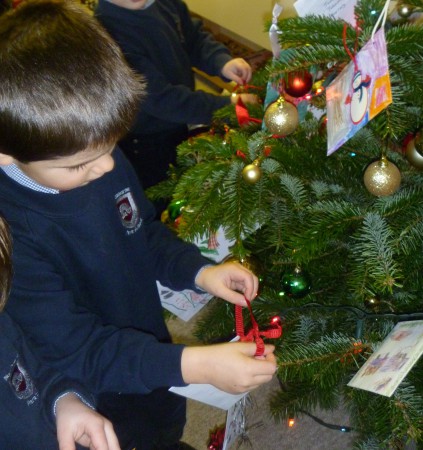 The children of Northbourne Park Pre-Prep School have raised £125 for Martha Trust this Christmas.
Each year pupils are sent home with an envelope which they decorate to hang on the school's Christmas tree. Before sending the envelope back, their parents enclose a donation which is passed on to a chosen charity at the end of term.
Julie Gayler, our Director of Marketing and Fundraising said: "We're delighted to have been chosen as the Christmas charity for Northbourne Park Pre-Prep School. The school is a close neighbour of our homes in Deal and this is the third year running that the children and their parents have supported us. We're incredibly grateful for their generous donations."
Get in touch today
Martha Trust, Homemead Lane, Hacklinge, Deal, Kent CT14 0PG

01304 615223

Send us an email