PGA Pro-Am Golf day in aid of Martha raises £5,000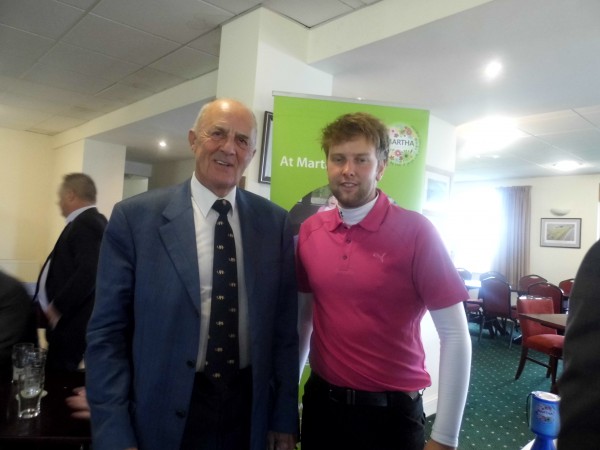 This year's PGA Pro-Am Golf Day at Walmer and Kingsdown Golf Club in aid of Martha Trust, was a great success raising over £5,000.
Despite the strong wind and showers, the course was spectacular, with our 15 teams treated to 18 holes with breath-taking views across the Channel all the way to France.
The auction was brilliantly hosted by Simon Pamely from Kent Auction Galleries in Folkestone and included some incredible prizes like a Andy Murray signed montage, a Sunseeker Experience and a Cricket bat signed by the 2013 Kent First Squad  kindly donated by Kent Cricket Club. Thank you to our sponsors for the day; BMW Braod Oak and Reeves for sponsoring our.
Congratulations to all the winning teams and a huge thank you to everyone who took part, not leastWalmer and Kingsdown Golf Club  for the amazing venue and PGA South Region for hosting such a great event
Get in touch today
Martha Trust, Homemead Lane, Hacklinge, Deal, Kent CT14 0PG

01304 615223

Send us an email