Walmer Horse and Dog Show Present Martha with £1,200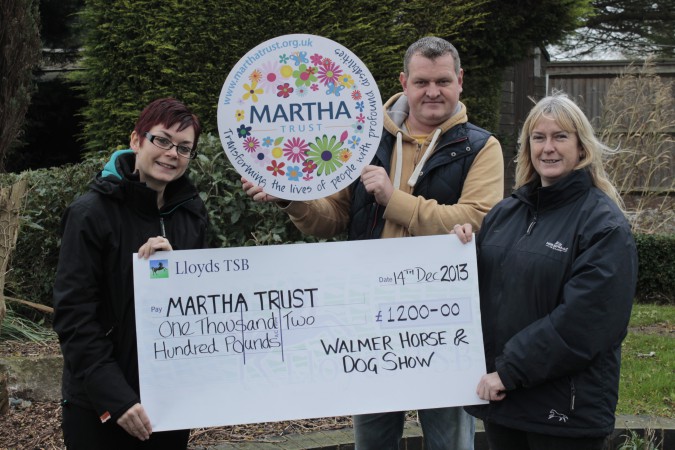 Another great year for The Walmer Horse and Dog Show has resulted in a very generous donation of £1,200 to Martha.
Jamie Sheehy and Pam Steed, Show Directors made the presentation, on behalf of the Show committee to Carol Baalham at our homes in Hacklinge. They thanked the headline sponsor Barretts Land Rover and the primary ring sponsors, the White Mill Veterinary Centre, Hamiltongrove Limited, Simon Phillips Hay and Straw, Barville Farm, The Riding Habit and Cobbydog for their support.  The committee also mentioned their gratitude  to the Deal Marine Cadets who assisted with car parking supervision and ring assistance.
A huge Thank you to all involved in The Walmer Horse and Dog Show for again choosing to make Martha Trust their nominated charity. Support like theirs makes a real difference to the work we are able to do and enables us to raise our profile in the local community.
To find out more about The Walmer Horse and Dog Show visit http://www.thewalmerhorseanddogshow.co.uk/
Get in touch today
Martha Trust, Homemead Lane, Hacklinge, Deal, Kent CT14 0PG

01304 615223

Send us an email