Grow your own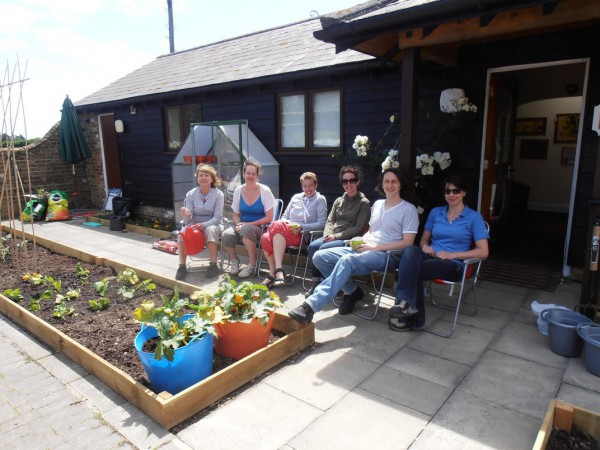 When a team from the Pfizer site in Sandwich recently ran a fun run, a group of staff and residents from Martha Trust went along to offer their support. The event went so well it inspired Janet Rhodes and David Ashurst to volunteer for some much-needed gardening at our homes in Deal.
The idea was to create some raised vegetable beds outside the Therapy Suite that our residents could tend, watch grow and then eat. David's team cleared the area of roots and weeds while a group from the Therapy Suite put together the planters with a donation from Pfizer.
Janet's team planted out the seedlings that had been germinated by the residents and the transformation was complete – Deal now has its very own vegetable garden.
While he was there, David Ashurst was shown round the Deal site and got to meet the residents and staff of Martha House and Frances House. David was so moved and impressed by what he saw that he's put together a team to take on the 3 Peaks Challenge on our behalf.
We're incredibly grateful to David and Janet and all their friends for the fantastic work they've done at Deal and we wish David every success with the 3 Peaks.
Get in touch today
Martha Trust, Homemead Lane, Hacklinge, Deal, Kent CT14 0PG

01304 615223

Send us an email