Pfizer Volunteering Day.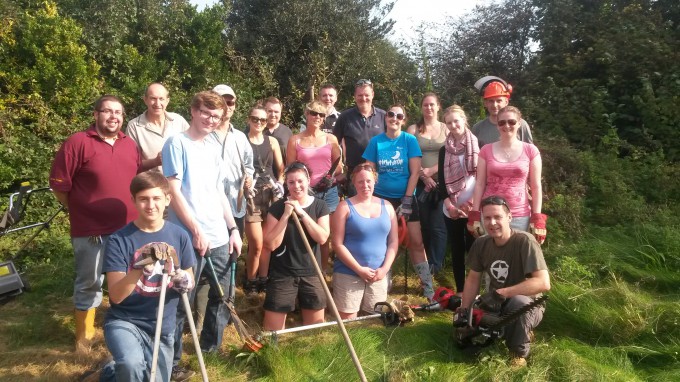 Seventeen Pfizer employees gave their time to help on a garden project led by project gardener Caroline Kerr-Smith  as part of their Volunteering Day scheme.
The day started by a planning meeting with the team followed by hard work of clearing away dead trees, brambles and overgrown bushes to allow access to the fruit trees located at the back of the garden. Further meadow grass, wild flowers and a path will be added to provide the residents with a full sensory experience.
The team was rewarded with homemade cakes baked by our Chef Sandra and lots of tea.
George White, CEO of Martha Trust said "I cannot begin to say how impressed I was with the work the Pfizer's volunteers did for Martha on their Volunteering Day. When we welcomed the team in the morning I looked at the jungle they were about to tackle and thought it would take several days. Imagine my surprise when I went back in the early afternoon to find a garden about four times bigger than we thought it was. The transformation was incredible. So thank you to all who helped. Pfizer have long been great supporters of Martha and their continued work is of huge benefit ultimately to all our residents".
Get in touch today
Martha Trust, Homemead Lane, Hacklinge, Deal, Kent CT14 0PG

01304 615223

Send us an email