Retired car mechanic joins Martha Trust car challenge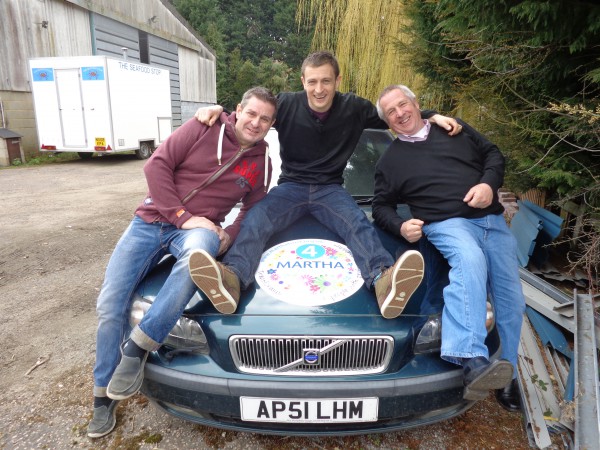 Keith Croucher the latest participant to sign up for the Martha Trust 2015 car challenge; Bonkers in Barcelona.
Former car mechanic and garage owner Keith is relishing the challenge; to purchase a car for no more than £200 that is fully taxed, insured and MOT'd before driving it over 1,000 kilometres from Dover to Barcelona in September.
Joining him on the challenge will be his son Derren Croucher and friend Kevin Gilbert.
The trio have already secured a 2001 Volvo Estate and are working to get it through it's MOT.
Keith Croucher says 'I am delighted to be able to put my mechanic skills to good use and raise money for such a great local cause. I've already got the ball rolling with sponsorship and can't wait to see what fun and games we get up to along the way'
Kindly sponsored by Sota Solutions, Systems Technology and Unipet, this year's challenge departs Dover for Barcelona on Saturday 12th September 2015 returning Tuesday 15th September, and there's still time to enter a team. If you'd like to take part visit www.marthatrust.org.uk/bonkersinbarcelona, call Martha Trust on 01304 610448 or email fundraising@marthatrust.org.uk
Get in touch today
Martha Trust, Homemead Lane, Hacklinge, Deal, Kent CT14 0PG

01304 615223

Send us an email