Company Director joins forces with Martha Trust to go Bonkers in Barcelona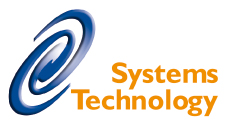 Systems Technology have not only returned as main sponsors of the Martha Trust charity car challenge for the fourth consecutive year, but this year Director Zana Gradus will be joining the Martha Car on their epic journey to Barcelona.
Zana says:'I took part in the Martha car challenge last year and had such a ball I just had to come back for more. Systems Technology are delighted to be able to continue our support by sponsoring such a fun event that raises valuable funds for a worthy local cause'
Like all the teams entering, Zana and the Martha team will have to travel in a car worth no more than £200 with tax, insurance and a full MOT.
Each team has to raise at least £1,500 in sponsorship but Team Martha is determined to raise more if they can.
This year's challenge departs Dover for Barcelona on Saturday 12th September 2015 returning Tuesday 15th September and there's still time to register a team.
If you'd like to take part visit www.marthatrust.org.uk/bonkersinbarcelona, call Martha Trust on 01304 610448 or email fundraising@marthatrust.org.uk
Alongside Systems Technology the event is also sponsored by; Sota, Unipet and Kent Community Foundation in association with Ward and Partners, without whose support the event would not be possible.
Get in touch today
Martha Trust, Homemead Lane, Hacklinge, Deal, Kent CT14 0PG

01304 615223

Send us an email