The Long way down….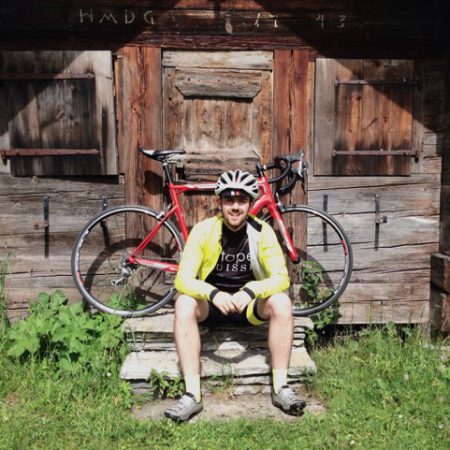 We are  truly honoured to have such wonderful supporters, it never ceases to amaze us the lengths they will go to, for Martha. Jerry, Liam and Gareth are embarking on an epic ride, from John O'Groats to Lands End. Their story told in the words of Jerry.
"As way of setting the scene, this journey involves 3 lads, well 2 and an old bloke, that's me Jerry, the lads are Liam my son and Gareth, Liam's best friend. Liam and Gareth both met at primary school in Kingsdown and soon became friends and in turn both families became great friends. When the boys were in year 4, Gareth and his family moved to Sheffield, where his dad bought and ran a cycle shop. Over the years the friendship between the boys and the families has never faltered and whenever there was an opportunity to meet up we would do so and have some very happy memories of our times together.
About a year ago, it seemed like a good idea, when the three of us decided we were going to cycle from John O'Groats to Lands End, after all Gareth and Liam were both hardened cyclists and me, well I'd run a few marathons and cycled from London to Brighton, how hard can it be!!! Officially the correct way is from South to North but at 54 I feel I need the help of going downhill, hence we're starting in Scotland.
Originally the plan was to just do the ride for ourselves and not ask for any sponsorship, however various people were asking whom we were riding for and so we decided we should choose a charity to support. We discussed it briefly; Liam wanted to support a charity that worked with disabled cyclists. Gareth had a couple of suggestions, one being a hospital in Yorkshire where he lives. The other was a suggestion from his dad Chris, who felt that Martha Trust was a worthy cause.
We all know a young girl, who is severely disabled and though she may have only see Chris once a year on their visits to Kent, it was amazing that she instantly recognised him and her face lit up when she heard his voice.  Though she did not attend Martha Trust, Chris felt that their work might be able to help her.
Boys being boys we never committed to a charity, though determined we would do. But then the world was turned on its head. On 30th June Gareth's dad Chris passed away suddenly. He was one of the fittest men I know, he ran, walked and cycled and lived life to the full. It was obviously devastating to his family and an incredible shock to everyone that knew him and at 56 he was far too young to die.
With the bike ride just 5 weeks away we would have understood if Gareth decided he did not want to go, after all there are more important things in life, but to his credit, he told both Liam and I that he wanted to complete the bike ride for his dad, a decision that took great courage and I have no doubt that Chris would be very proud of him.
It was then we decided that all three of us would support Martha Trust, the charity that Chris had suggested. Now with the start date of 7th August looming, it seems very daunting but exciting as well.  The ride will be tinged with sadness, but when it gets hard Chris will be with us offering support as he did when he was alive."
We wish them the best of luck on their journey. You can support their fundraising online or by calling us on 01304 610448.
Get in touch today
Martha Trust, Homemead Lane, Hacklinge, Deal, Kent CT14 0PG

01304 615223

Send us an email