And they're off….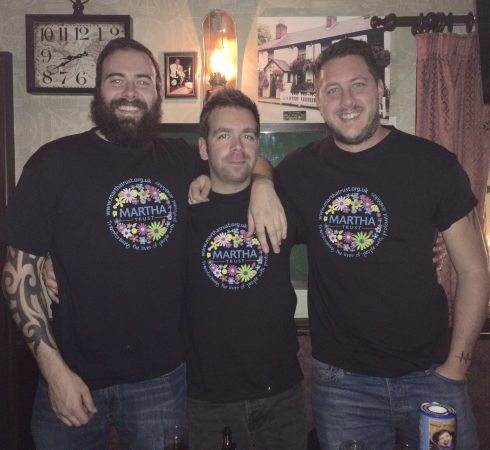 Stewart, Scott and Adrian from Guilty Pleasure Events are raising money for Martha through a string of events. They kicked off their fundraising with a Race night at The King's Head on Sunday, raising an impressive £610.25 for Martha.
Everyone that took part was extremely generous with all the customers of the King's Head, even those that didn't partake in the race night still donating big amounts.
Stewart would like to 'Thank all the friends, family, customers and staff of the King's Head for making the night a successful night of fundraising. We had an optimistic and wishful target of raising £400 on the night so to smash that by a couple of hundred quid was amazing.
A special mention and thanks to our friend Bernie Gibson who volunteered to help us on the night and without her the amount raised would have been no where near what we made as she was responsible for getting everyone to bet. Also to the golfers that were staying at the Kings Head who kindly donated their winning's back into the charity pot.
 Thank you to the Kings Head and Kerry at the Martha Trust for helping us organise the night. Bring on the walk!!!'
They are now looking forward to the next stage of their fundraising, which will see them walk 110miles from Bognor to Deal. If you'd like to support their fundraising or find out more visit their Just Giving page at www.justgiving.com/charitytrek110
Get in touch today
Martha Trust, Homemead Lane, Hacklinge, Deal, Kent CT14 0PG

01304 615223

Send us an email