Martha @ 30! Help us celebrate our Anniversary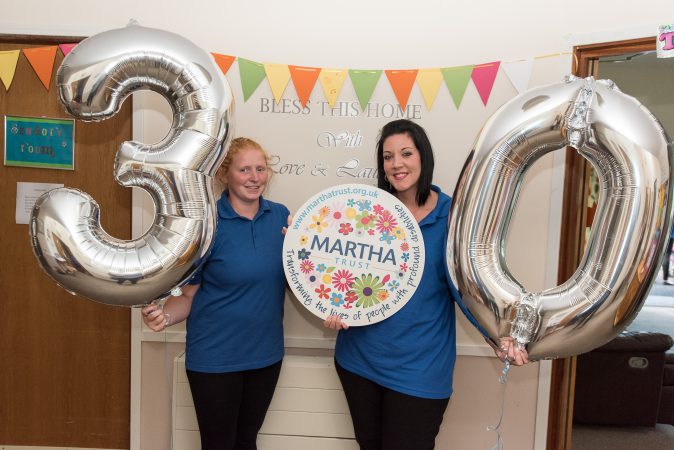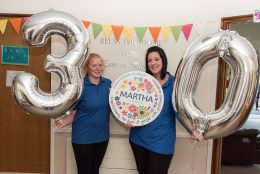 2017 will mark Martha's 30th anniversary.
With the numbers of people with profound disabilities on the increase, the demand for our services is going to continue to grow. So to celebrate our anniversary we are planning to launch a fundraising and awareness drive to take us into the next 30 years and beyond.
We would like to raise awareness of Martha Trust and the needs of people with profound disabilities and we would be extremely honoured if you could help us to do this. Whether it's introducing friends and family to our work by supporting  one of our organised fundraising activities in 2017, to holding an event of your own or taking on a challenge for Martha. There has never been a better time to show your support of people with profound disabilities. Any support you can give whatever the size will make a difference to what we are able to achieve.
Top 10 ideas to support Martha@30
30 Friends, 30 likes. Encourage 30 friends to Like and share the Martha Facebook page
Sign up to one of our challenges in aid of Martha – from our annual car challenge – Monte Carlo Madness, Virgin London Marathon, KM Dragon Boat Race or KM Muddy Assault Course
Music4Martha – help us reach our target of 30 Music4Martha events in our 30th year. Hold a music event in aid of Martha
Collect 30 prizes through the year to donate to the  Martha Tombola
Give it up for Martha – Give something up for 30 days – and make a donation to Martha or get sponsorship for doing it
Come along and support one of our organised events in our 30th Year
30 tweets every 30 days –help us reach our target by tweeting about Martha
Support our Wear Blue4Martha campaign
Shout about Martha to 30 friends, family or colleagues – help us raise awareness of the work we do
30th Pledge – do something for Martha whether raising awareness, fundraising or make a donation the 30th day of each month in 2017
We'd love to know what you have planned to support our 30th anniversary so get in touch with us on 01304 610448 or email fundraising@marthatrust.org.uk
Get in touch today
Martha Trust, Homemead Lane, Hacklinge, Deal, Kent CT14 0PG

01304 615223

Send us an email