A record 22 teams teed off at the Martha Golf day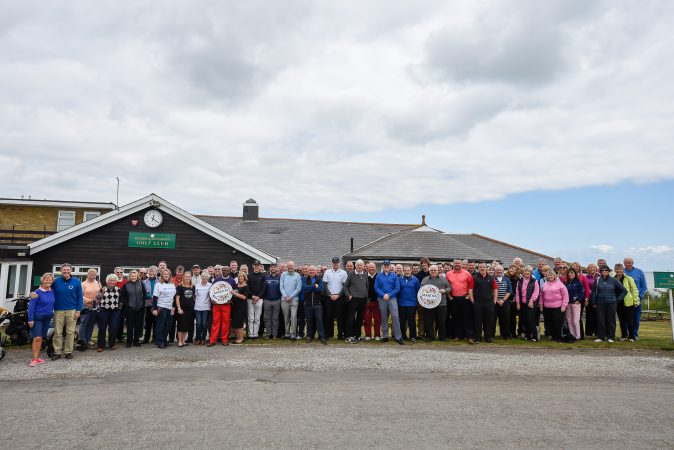 A record  22 teams took part in our annual golf day in association with John Shepherd at Walmer and Kingsdown Golf Club. With all 18 holes sponsored by local businesses and Barclays match funding the event, the day is set to of raised over £6,000 for Martha.
The winning team was The King's Head Team 2 headed by  James Stiles with a score of 109, with runners up Myril Wards team. The ladies team prize was won by Roz Whalley's team
Nearest the pin winners were Eric Palmer, Stuart Marriott, Terry Bailey and Darren Mitchell.
A special thank you to all the teams that came along on the day and generously supported the event as well as all our hole sponsors, Barclays for match funding the event, Walmer and Kingsdown Golf Club and Pro Golfer Richard Perkins for sponsoring the winner's prizes, John Shepherd for his continued support of our golfing events and to our volunteers on the day.
Supported by:
Asphalt Driveways * Barclays * Bonne Bombe * Bumper2Bumper * Castle Removals * Channel FM Ltd * Co-op Sandwich *  Denis Bond * Dunkerley's * Grans on the Run * KCB Property Rentals * Keith Rawlings Trust * Kent Recycle * OFP Timberframe * Stitch and Print * Structura Software Ltd * The King's Head * The Sunhouse * Town and Country Garden Services * Walmer and Kingsdown Golf Club
Get in touch today
Martha Trust, Homemead Lane, Hacklinge, Deal, Kent CT14 0PG

01304 615223

Send us an email