All fired up!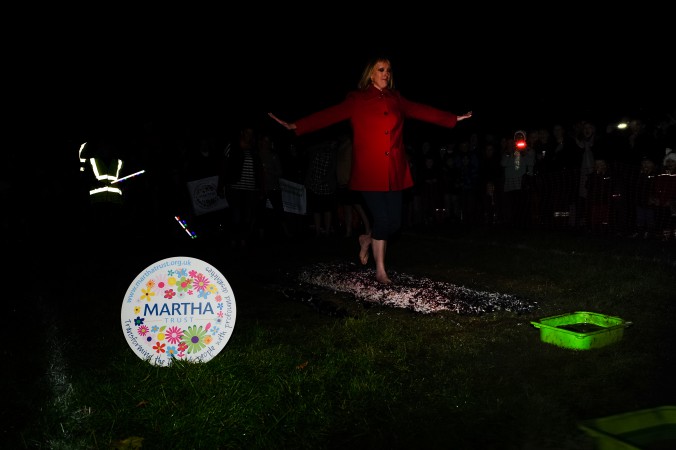 Well done to the eight fantastically brave Martha Trust supporters who faced their deepest fears and walked over hot coals for our annual Firewalk.
Each participant first underwent an intense motivational session designed to build confidence and prepare them mentally for any challenge – including the Firewalk. As a warm up exercise, they were each made to break an arrow in the crook of their neck which they were allowed to keep as a reminder of their training.
Pumped up and ready to take on the world, our valiant supporters then took to the coals with each person in turn successfully completing the walk. Some people were so motivated they made it across the coals a second time!
As an added bonus, everyone taking part managed to exceed the fundraising target of £100 with just over £2,000 raised in all in sponsorship, including some generous matched funding from Barclays.
We're incredibly grateful to Soulfire who ran the Firewalk, to the Deal and Betteshanger RFC for letting us hold the Firewalk at their Firework display, to T W Services of Sandwich for donating the skip and to Alan Langley of Dover Design Photography for taking such great photos.
To sign up for next year's event, call us on 01603 610448 or email fundraising@marthatrust.org.uk.
Get in touch today
Martha Trust, Homemead Lane, Hacklinge, Deal, Kent CT14 0PG

01304 615223

Send us an email