Keep on running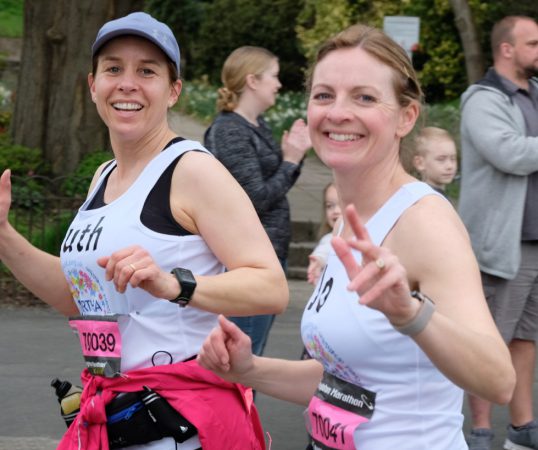 Our dedicated runners have taken on two leading European marathons in April to raise money for Martha.
Four of their runners, Jo, Ruth, Stephen and Kate took up the challenge to run the UK's second largest marathon – The Brighton Marathon on Sunday 15th April. The route is filled with some of the city's most iconic features including the Brighton Pavilion, and fabulous stretches of coastal and panoramic views.
Our fifth runner Dan flew across the world from Australia to run for Martha and took up a place in the Madrid Marathon on Sunday 22nd April. The Madrid event is classified as a Gold Label Race by the International Athletics Federation, which is the highest level of excellence, is on the same scale as such well known races as those in New York, London or Berlin. It also forms part of the Rock 'n' Roll Marathon Series, the world's biggest running circuit, and there will be live music performances on over 20 stages, a finish line festival, a parallel 10 km race and a half-marathon, turning Madrid into a sporting celebration.
Dan said about his passion for Martha" I moved to Australia in 2004 but myself and my parents, who still live in the same Kingsdown home they have owned for over 40 years, have long been involved with Martha Trust. I remember representing Northbourne Park School at a number of events during Martha's first year in 1987. Little did I know that 30 years on I would be training in Australia to run the Madrid marathon for Martha but having taken the opportunity to visit Martha again last December I was inspired to train hard and raise as much money as I could for such a wonderful cause."
Martha are extremely grateful to their dedicated runners and their sponsors for choosing to support Martha and help to transform the lives of those with profound disabilities. We are truly blessed to have such wonderful supporters. Between them they are set too raise over £5,000.
Martha Trust is now accepting applications to run for them in the 2019 Virgin Money London Marathon. They are looking for keen fundraisers who are dedicated to the cause and are up for the challenge of running 26 miles in this prestigious event.
To find out more or to apply visit www.marthatrust.org.uk/VLM19 or call 01304 610448
Get in touch today
Martha Trust, Homemead Lane, Hacklinge, Deal, Kent CT14 0PG

01304 615223

Send us an email