Prom on the Farm At Solley's raises over £14,000!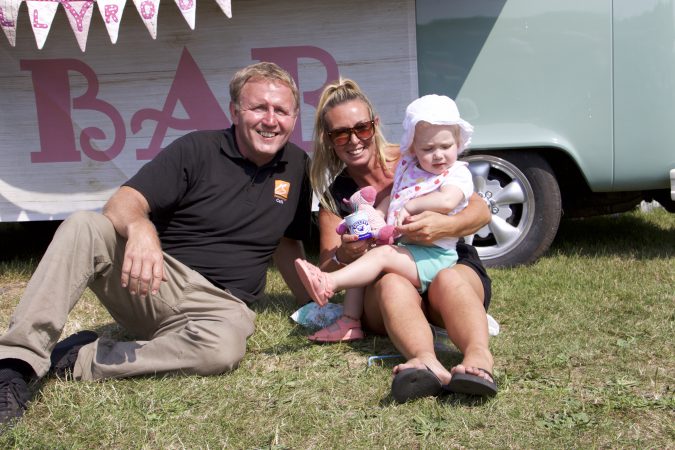 Glorious sunshine greeted guests joining in the fun at this years annual Prom, held for the first time at it's new venue in the fields of Solley's ice cream parlour in Ripple. The day was a resounding success raising over £14,000 towards transforming the lives of our guys at Martha.
The audience basked in the sunshine whilst enjoying a diverse line up of local musicians which included Tom Abrahams, Lofty Harris and The Kingsdown Band as well as new for 2018 Gypskazz, Andy Lawrance, Contraband and Your Shout.
Guests were welcome to bring along picnics with many also choosing to sample the delicious treats on offer from the various onsite vendors which included GinSane, a premium Gin Bar, Pretty Bubbles Horsebox Bar, LillyRoos, Moveable Feast Coffee House and Ripple Steam Brewery.The Reggae Shack served delicious Jamaican food, whilst Dough Dough Pizza and Seaside Events had tasty treats too. All stall holders donated 20% of their sales back to Martha which really helped to boost the fundraising.
There was plenty to keep the kids busy too with eight hours of children's entertainment organised by Lizzie Chittenden including storytelling and games, baby ballet and entertainment by Tanya Foy . There was also Face Painting by Suzanna Make-Upps and Twinkle Hair and Henna by Hannah Gunton.
Director of Solley's Keith Morrison said;
"Solley's are long term supporters of Martha Trust and we are delighted to have worked with Martha on Prom on the Farm. It was a huge success and raised lots of valuable income for an incredibly worthy cause. It was a cracking day out"
Special thanks to our team of dedicated volunteers without whom we simply couldn't hold an event on this scale. To Marc One Security who made sure the event ran smoothly and safely and White Cliffs Radio for supplying the sound system and PA for the day. To Sandwich Coop and Rapid Relief who provided volunteer food and water all day.
The electrics for the day were kindly supplied by Roger Goldfinch & Sons along with Barry Bullock
Kerry Rubins, Fundraising and Events Officer at Martha Trust said :
"We are so grateful to Solley's and all the sponsors, performers, who all donated their time and talents for free for as it means that more of the funds raised on the day goes directly towards our work supporting people with profound disabilities, instead of covering event costs. Also, huge thanks to our compere Sarah Banks who kept the crowd entertained, to parent Brett Martin for his very moving speech about what Martha means to him for the care of his daughter Charlotte who is a resident, to Kevin from Sandwich Auctions who ran the auction on the day, to Pete Goodey from White Cliffs Radio who supplied a brilliant sound system and to all the volunteers who worked tirelessly throughout the day to make it such a huge success. Thank you to Hayley Meleady from ForeverYours Photography for capturing the whole event with some fabulous images It truly was a wonderful day."

If you came along and enjoyed the day – then make sure you set aside a date in your diary for next year – Sunday 30th June in the fields of Solley's Farm ice cream.
Get in touch today
Martha Trust, Homemead Lane, Hacklinge, Deal, Kent CT14 0PG

01304 615223

Send us an email