Muddy Fundraiser raises £1,500 for Martha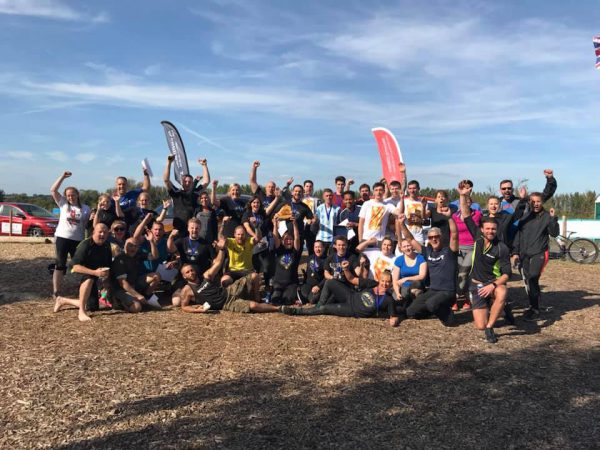 Martha joined forces with MYPT on Saturday to hold our first ever Martha Assault Course at Betteshanger Park in Deal. We were very fortunate with the weather as the sun shone but there was no escape for the teams who still got wet and dirty in the water obstacles and trenches. With several getting stuck in the mud!
Thank you to all the teams who signed up and took part including Sandwich Coop, Paula Pilates, MYPT, Discovery Park and Martha Trust
Special thanks to our event sponsors MYPT, Barretts Citroen and DS, Brandon Tool Hire Dover , NWR Ltd, Energy Innovation Company. Thanks also to Deal Inflatables for children's inflatables and Lillyroos supplied hot food and drinks with a donation of sales going to Martha. And lastly to Pete Holloway who handcrafted a beautiful wooden spoon trophy, Nicky's Therapies for providing free massages and to Sophie for volunteering her time to help out.
Our eldest participant was 74 year old Maurice Newman who said " The course was brilliant and tested everybody-I would definitely do it again next year for this great charity"
Director of MYPT Jay Ingram said " Thank you to all participated in the 1st ever Martha Assault Course- keep getting behind us as this event has such potential to grow and Martha Trust are a brilliant local charity that supported people that need our help"
Winning Teams
The Winner's of Plate in the 1st division were Operation Martha whose Team Captain was Tom Dodd
The Winner's of the Cup in the 2nd division were Martha Massive whose Team Captain was Jason Elliot
The Winner's of the Wooden Spoon in the 3rd Division were Martha Mudders whose Team Captain was Alice Moir
The day has raised over £1,500 for Martha, which will go towards transforming the lives of people with profound disabilities.
Get in touch today
Martha Trust, Homemead Lane, Hacklinge, Deal, Kent CT14 0PG

01304 615223

Send us an email