Good Luck to our intrepid teams as they head to Florence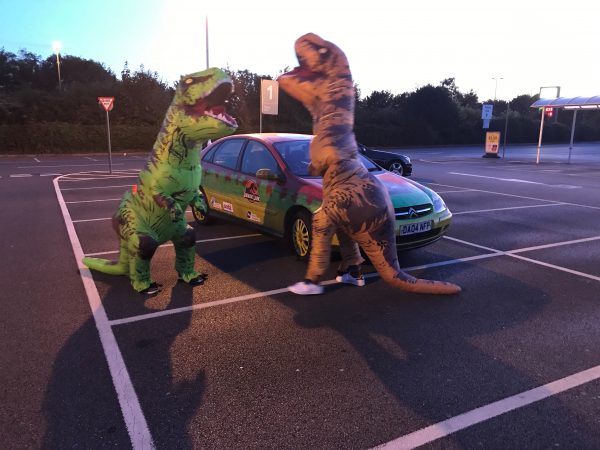 Our intrepid teams set off from Dover, this morning in cars worth no more than £200. They are heading for Florence in our four day adventure.
We are expecting another year of fundraising mayhem! The cars look amazing – this year amongst our teams we have a leprechaun and his friends, two dinosaurs, Mr Blooby, a couple of Gladiators, and Dylan and Ermintrude from The Magic Roundabout!
Fleeing to Florence is our twelfth car challenge. Over the past twelve years we have had 80+ teams take part in our car challenges raising an amazing £255,000 in sponsorship.
If you would like to support one of our teams, you can do so online or by calling 01304 610448.
If you are interested in taking part in our 2020 car challenge – 'Monte Carlo Madness you can register your interest by calling 01304 610448 or email fundraising@marthatrust.org.uk
Get in touch today
Martha Trust, Homemead Lane, Hacklinge, Deal, Kent CT14 0PG

01304 615223

Send us an email