KM makes Martha their Charity of the Year 2020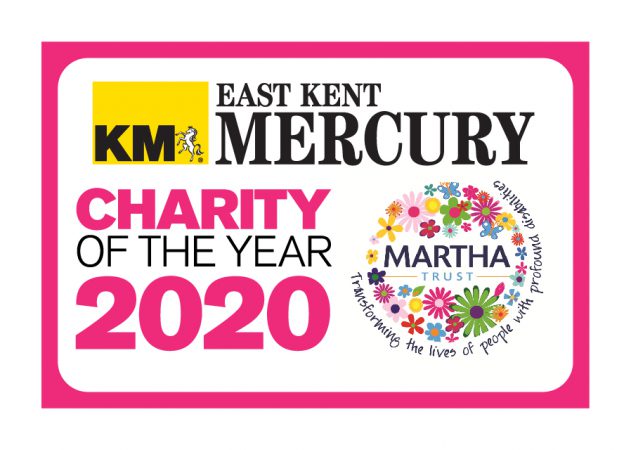 We are delighted to have been chosen by the editor of the East Kent Mercury to be their KM Charity of the Year for the Deal and Dover (East Kent Mercury) area in 2020.
There are lots of great ways to get involved in 2020, including taking part in one of the KM organised events. And what's more as their Charity of the Year our supporters will also receive a discount on all bookings by using the discount code of 'MTCOTY' at the point of booking.
KM Abseil – takes place on 21st March in Maidstone
£5 discount per participant – simply use the code 'MTCOTY'.
KM Big Bike Ride – sets off from Betteshanger Country Park, Deal on 26th April
£5 discount per participant – simply use the code 'MTCOTY'.
Ashford Big Quiz – join us for the KM Big Quiz in Ashford on 5th June – teams of eight
A donation from the monies raised on the night will be presented to Martha
£10 discount off a table – simply use the code 'MTCOTY'
Colour Run – takes place on 7th June at Betteshanger Country Park, Deal
£5 discount per participant – simply use the code 'MTCOTY'.
Firewalk – takes place on 30th October – The Holiday Inn, Ashford North.
£5 discount per participant – simply use the code 'MTCOTY'
Take on one of the KM challenges in 2020 and raise sponsorship for Martha. To find out more or book a place visit the KM charity website
If you are interested in taking part in any of the KM events please use discount code MTCOTY to receive the special discount. If you have any questions please call 01304 610448 or email fundraising@marthatrust.org.uk
Get in touch today
Martha Trust, Homemead Lane, Hacklinge, Deal, Kent CT14 0PG

01304 615223

Send us an email