It's now even easier to help us raise funds!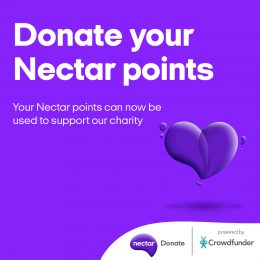 We've signed up to Nectar Donate, a new initiative launched by the team at Nectar and Crowdfunder . This means you can now donate your Nectar points to us! You will need to link your Nectar card to your Crowdfunder account. Then simply visit our dedicated page and when you get to the 'Payment method' screen, select 'Donate with Nectar'
The best thing about Nectar Donate is that it won't cost you or Martha anything. Crowdfunder has generously waived platform fees for anyone donating their points.
If you haven't used your Nectar card for a long time, why not dust it off now, check your account balance and donate those points to us!
Get in touch today
Martha Trust, Homemead Lane, Hacklinge, Deal, Kent CT14 0PG

01304 610448

Send us an email