Other ways to help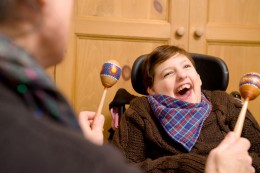 Not everyone has the time or the money to be able to support our work.
But there are plenty of other ways you can help that will have a real impact and won't cost you a penny.
Tell your friends – Advertising can be really expensive so we rely hugely on word-of-mouth. Spread the word about our good work to your friends and family, through your Facebook contacts and on your networking sites.
Promote our events – Keep an eye on our events pages and if you know anyone who might be interested in taking part in one of our fundraisers, let them know.
Stay in touch – Visit our website, like us on Facebook and follow us on Twitter. The more contact you have with us, the more you'll help to raise our profile.
Vote for us – If you hear of any competitions to become a supermarket's chosen charity or a newspaper's charity of the year then please let us know. Becoming a nominated charity can have huge benefits for us so if you can spare the time, vote Martha!
Put in a good word – If you work for a school, church or company then find out what they do to support local charities. Many will have a named charity of the year, hold collections or run fundraising events so please recommend us.
Speak up – People with disabilities are among the most vulnerable members of our society. If you see or hear anyone behaving badly towards a person with disabilities, or you have any concerns about the wellbeing of a person with disabilities, please report it to the police or call the National Disability Abuse and Neglect Hotline free on 1800 880 052
Whatever you do, large or small, to support the work of Martha Trust you'll be making a real difference to the lives of people with profound disabilities.
Get in touch today
Martha Trust, Homemead Lane, Hacklinge, Deal, Kent CT14 0PG

01304 610448

Send us an email